Jakarta, 22 November 2022 – Penguin Indonesia kembali hadir dalam pameran bahan bangunan terbesar, IndoBuildTech Expo. Pameran ini berlangsung pada tanggal 16 – 20 November 2022 di ICE BSD City.
Pada pameran kali ini, Penguin menghadirkan produk tangki air dalam berbagai pilihan warna. Contohnya seperti Retro Collections dengan varian warna Peach, Tosca, dan Mocca. Serta Natura Series yang terdiri dari Galaxy Marble, Silver Granite, dan Sandstone.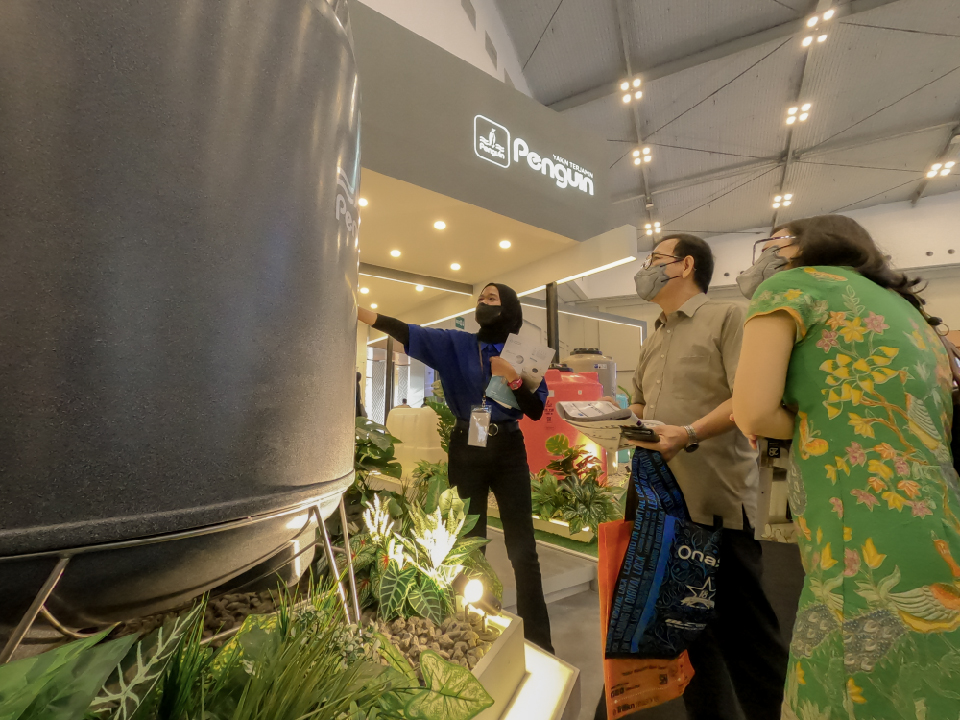 Selain itu, Penguin juga menghadirkan produk-produk lain, seperti BIO Septic Tank yang mampu mengurai limbah secara optimal. Dan ada juga BLEU Water Filter yang efektif menyaring berbagai kontaminan berbahaya pada air.
Selama pameran, para pengunjung dapat melihat dan berkonsultasi langsung, agar produk yang dibeli sesuai dengan kebutuhan.
Tidak hanya itu saja, di booth Penguin juga terdapat simulasi sistem pengelolaan air PAM/tanah dan air hujan yang dapat dipelajari oleh para pengunjung.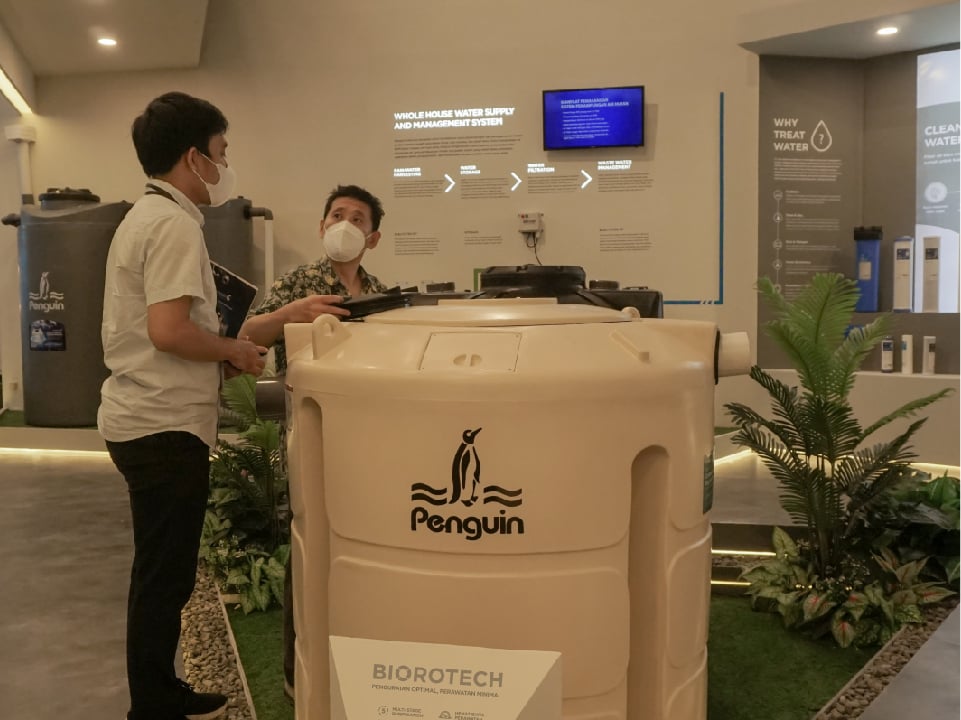 Dengan inovasi dan teknologi terbaik di kelasnya, Penguin berhasil mendapatkan penghargaan IBT Awards 2022 sebagai Best of the Best Water Technologies Category.
Penguin berharap dapat selalu memberikan solusi penampungan dan penanganan air bagi jutaan keluarga Indonesia, serta mampu memberikan dampak yang positif terhadap lingkungan.
Terima kasih Penguin Friends, sudah percaya dan terus mendukung kami dari dulu hingga sekarang. See you on the next event!